Debt Reduction with 'DebtBuster Plus'
The most efficient way to pay off multiple debts.
The 'DebtBuster Plus' System gives you a plan to 'snowball' your debt repayments until all your debts are paid off in the optimum order saving you thousands in interest payments.
It produces a detailed report that shows you exactly how much to pay off each debt and when to pay it. The date each debt will be paid off is highlighted in your plan.
You simply enter your repayments and the interest rates and my program does all the work for you. It prompts you each step of the way. You don't need to pour over complicated manuals or get lost in 'help' systems.
Here's an example of a Debt Reduction Plan from DebtBuster Plus…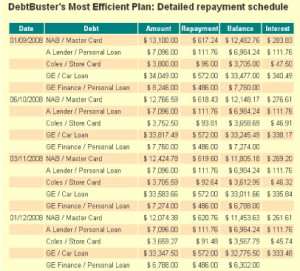 DebtBuster Plus sets your priorities for you…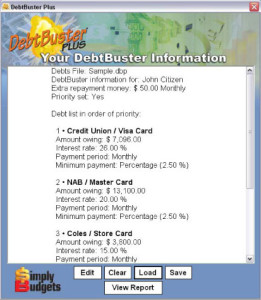 Adding your debt information is easy…
You can also test out different scenarios and compare how much extra interest and time each scenario will create.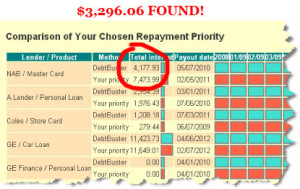 Say goodbye to unmanaged credit card debt and embrace a whole new world of financial freedom!
For the one low investment of just $47
You'll receive my 'DebtBuster Plus' System and 4 special bonuses valued at $507 including the new version of DebtBuster Plus when it is released.
Don't miss this opportunity to save $thousands in interest and live a debt free life.
DebtBuster Plus Package – $47
Including:
– DebtBuster Plus Software
-Quick Start Guide
– DebtBuster in Action Video
For Windows on PC or Windows on Mac Intel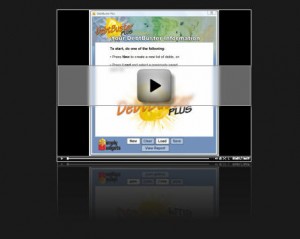 View DebtBuster Demonstration