I'm sure astronomers have failed to report that the world's orbits around the sun have started accelerating! We're roaring into the second half of the decade and 2020 is really not that far off!
Early in December 2015 I was feeling like I needed a break. Instead I installed a Swimming Pool in my back yard and fenced and paved the entire surrounding area!
I was clagged when I laid the last paver on Christmas eve! My fingers were raw and bleeding (shoulda worn gloves!) and I was definitely struggling to find inspiration.
One week later something amazing happened!
The year ended and all of a sudden I started thinking of all the exciting things ahead in 2016.
New Years are great aren't they? You automatically feel like a new opportunity is coming your way. Can you imagine how tough it would be to get that feeling without New Years?
So let's make sure we have some financial success in 2016. It's a clean canvass waiting to be painted. Let's get painting!
First question… Do you want or need something to change this year or are you happy to paint the same picture as last year?
For 90% of the population the one thing that would totally make 2016 a beautiful picture is getting out of debt so my theme for the first few e-mails for 2016 are all about Dealing with Debt.
It's no fun when you are looking at a huge Mortgage or a bunch of overflowing Credit Cards and you feel like they are mountains you're just never going to be able to move. Keep in mind that mountains were made to climb and the view from the top is always worth the climb. You CAN make a big difference in 2016 and my goal is to help you achieve the financial success you are looking for!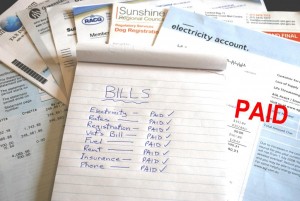 Over the next few instalments we're going to look at:-
Where are you right now
Reducing interest rates on your debts
Consolidating multiple debts
Refinancing mortgages
After that we need to look at ways to reduce costs and increase income so there is more money available to put towards debt reduction.
None of that would be of much use unless there is a plan to follow to make sure you actually get to where you want to go so we need to look at that as well.
I reckon everybody will benefit from reviewing all of these topics so hopefully you are now looking forward to the journey with me over the next little while.
If you can't wait to start working on making 2016 a better year I'm offering my e-book 'How To Dump Your Debt – Without living on Baked Beans' which normally sells for $17.00 for $9.95 all this week.
If that is of interest to you go to https://simplybudgets.com.au/how-to-dump-your-debt/ and use the coupon Code 'DUMPDEBT'.
That's me for today.
Back soon.
David Wright