Simply Budgets to Spending Planner Upgrade
Simply Budgets Version 2 was launched in May 2011 and has now well and truly passed it's use-by date. With changes in operating systems and the fact that we never really had a product for Apple Mac users, the time arrived for us to take our software online. Simply Budgets is now known as Spending Planner and is now a Web Based application.
Being Web-Based there are many new benefits that were not previously possible:-
You can now access your Budget (now called a Spending Plan) anywhere there is internet rather than it being stuck one one computer.
You can view your plan on any device that has a browser and internet connection with a screen size equal to or larger than a tablet.
That means you can access and edit your plan when at your local library, while on your way to work on your iPad… just about anywhere.
We are continually working on adding new features and making improvements which means you have access to as soon as they go live
The software is now more user friendly and flexible than ever before
If you are a Record Keeper you can now keep financial records as well as plan the future
There are more report options
Software help is only a phone call away at 1300 053 650
You can have a Spending Planner work with you on your plan if you need more than technical support.
Many hours of research, brainstorming, listening to our customers and looking at what was good in Version 2 and asking the question how can we improve on that has led to a ground-up rewrite and produced an awesome new product that does what Simply Budgets did, but with so much more flexibility and in lightning fast time.
This new Spending Planner software  is now receiving very positive feedback from our many happy customers whose lives have been changed by the information it produces.
If you were a previous Simply Budgets user you are now able to access this new software. If you are a new client and have not used Simply Budgets previously you should Contact a Spending Planner to get access.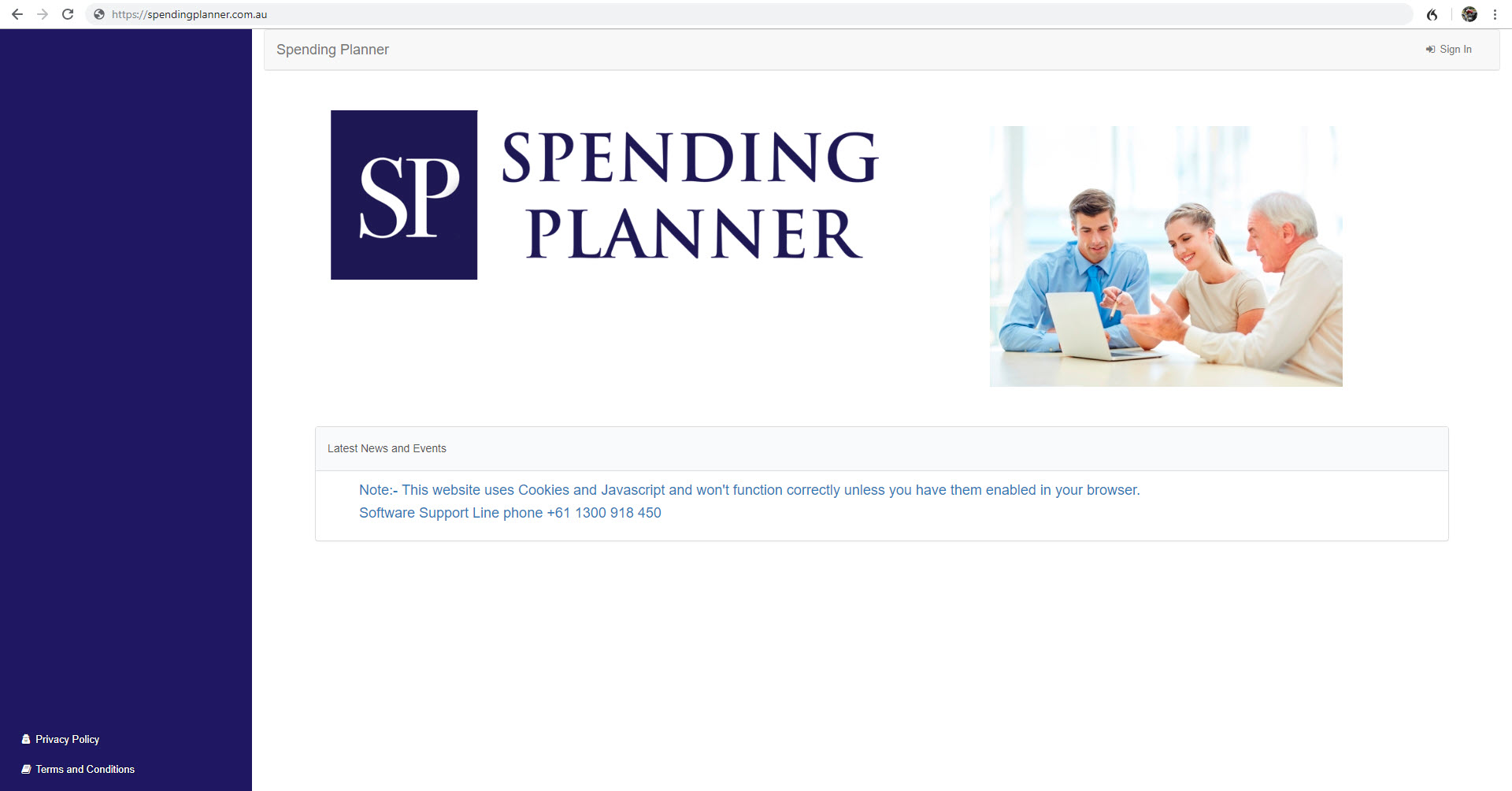 Upgrade Available Now
Spending Planner is available as a subscription for just $10 a month. The process to create an account is simple. Click Here to create your first subscription payment and forward your email receipt to [email protected] Soon after setting up that payment you will receive an email with links to tutorial videos and other information relating to your new account. As soon as I receive your email I will create your log-in profile and send you your username and password details so you can get started.
Note:- There is no way to transfer data from Simply Budgets to Spending Planner.